[podcast src="https://html5-player.libsyn.com/embed/episode/id/5673629/height/45/width/450/theme/standard/autonext/no/thumbnail/yes/autoplay/no/preload/no/no_addthis/no/direction/forward/" height="45″ width="450″]When churches tell you they don't have the money for printing equipment, don't let that statement discourage you. They probably don't have piles of money sitting around just waiting to be spent on a new printer. And they may know that getting that added to the church budget may not work.
But that doesn't mean money can't be raised for new equipment in a tried and true way in the church and that is through what is called "designated giving." The podcast and the resources here will help you understand it and make it a useful tool for helping churches get the funds they need for the equipment necessary to do their work.
Below is a copy of an article I wrote for the Effective Church Communications website on this topic, Raise money for your church communications program with designated giving
Following the article is a link to a PDF of the church finance expert Dan Busby's article that would be a great resource for you to take to or email your church customers.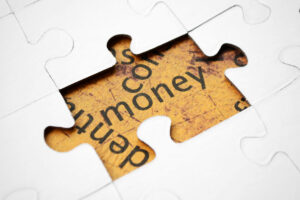 A continuous challenge for any church communication ministry is having enough money for equipment, software, and training needed to run a truly effective church communications ministry. Though one of the most important ministries in the church and the one on which the success of most other ministries depend, it often isn't a priority when it comes time to set the overall church budget.
But new equipment and training is needed—so what to do?
Designated giving may be the answer
Designated giving is, in short, where church members can decide they want to give money (above their regular tithe of course) for a special project.  This is a greatly simplified explanation and later I'll give you a link to a longer, more complete one, but this is enough for the foundational idea that designated gifts are definitely an area worth pursuing.
Who participates in designated giving?
In the past, when computers and communications were just getting started, often the youth ministry would approach people who were concerned that the youth program have great communication and ask them to designate money for printers, software, or training. For example, one or more sets of parents may wanted to designate a large gift so their kids would have the contemporary communication tools they needed.
Youth needs continue, but now they might be for more multi-media equipment or video production gear. Other ministry areas with communication needs might be the children's ministry or seniors ministry where they might want an in-house printer that can print the volumes of printed materials they need or for membership in one of the paid graphic template or image companies.
One more area in the church today that might take part in designated giving is the Senior's Ministry. If your church needs money to support print communications in addition to digital ones, the Seniors may be a good source for funds for printers and perhaps more staff hours to create the communications that better meet their needs.
Whatever the area or need, identify it, and then find out the exact procedures at your church for designated giving. The material that follows may help.
An overview of designated giving advice
In his article, 4 Keys for a Church to Properly Handle Designated Gifts, church financial expert, Dan Busby gives these four main keys for successful designated giving in the church:
Decide the purposes for which designated gifts will be accepted.
Identify which gifts are designated.
Honor giver designations.
Maintain clear records of designated gifts.
Please check out the entire article for detailed advice.
It can be a lot of work to raise money for your church communications ministry with designated giving, but it can also be a very effective one where not only do you get needed equipment and training, but the entire church will benefit from the communications you create based on it.
CLICK on the following link to download a PDF of the article cited above: Designated Giving Article for Churches